'97 Nashville Reunion
Mary & Don Wilson (that's a PEPSI)!!!!


---

Items brought to the reunion for the scholarship raffle,
---

Only Kentucky could find a State Cop in this mess.( click to enlarge)
---
---

IC GANG OF THE LATE 50'S

AN OLD SNIPE FROM R DIVISION

THE FIRST COUPLE OF STRONG ASSOCIATION
---



Change of Command
USS Strong DD-758
Officers Assembled
Aug. 1951

Change of Command, USS Strong DD758 Cmdr Brown ( outgoing ) CO Incoming CO, Cmdr A. Nicholson
---
<![if !vml]>

<![endif]>

LADIES CRAP GAME,

ED POINTING TO THE BRICK OF STRONG AT VETERANS MEMORIAL PARK, OCALA FL,

SHIPMATES ART SMITH AND GEORGE JEOLICA VIEW A MODEL OF THE USS STRONG

MORE SHIPMATE TOGETHER WITH THE MODEL OF THE STRONG, THAT E,K SLEETH RECEIVED FROM HIS WIFE.
<![if !vml]>

<![endif]>

LEFT TO RIGHT
BOB WHERRY. JIM KELLY , RON COHEN
AL READING, JOHN LUKE, JIM FARRELL AND REUEL KAIGHN


Some more of the PA. gang, let to right Ron Cohen, John Luke, Al Reading, Bob Lehn, Jim Kelly and Reuel Kaighn

<![if !vml]>

<![endif]>

Commander Scot Brown USN(ret) (red tie) getting a ear full from out story teller Jim.

Now we know what Jim Kelly's boss (the one in yellow) looks like Thanks for every thing you do for the association Donna
--------------------------------------------------------------------------------------------------
TO ENLARGE PICTURE, CLICK IT,
Four Shipmates from the late 50's
not sure who the old guy with the walking stick might be , kind of old but think it might be a guy named Roy Cope

<![if !vml]>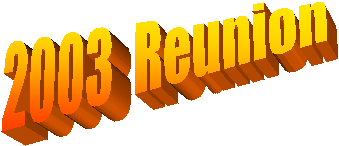 <![endif]>


,




<![if !vml]>

<![endif]>


<![if !vml]>

<![endif]>
MEMORIAL SERVICES AND TOUR ON THE LITTLE ROCK REUNION 2005 BUFFALO N.Y
TOUR OF THE FALLS, REUNION 2005

IS SHE LOST AND THUMBING HER WAY HOME

<![if !vml]>

<![endif]>

THE GUY THAT NEVER TAKES NO FOR AN ANSWER,,,,, TWENTY FIVE FOR TWENTY

THESE GAL ARE GETTING TO ME WANTING TO HEAR MORE SEA STORIES

OUT WITH THE OLD AND IN WITH THE NEW. OUT GOING PRESIDENT, INCOMING WITH THE NEW FIRST LADY
SEVEN COME ELEVEN, NEED SOME MONEY FOR GAS HOME
<![if !vml]>

<![endif]>






===
<![if !vml]>

<![endif]>
<![if !vml]>

<![endif]>







<![if !vml]>

<![endif]>



3 Radiomen in Gibralter 1950
Jim Liljegren-Don Wilson-AS Pindrock







GM's Mailcall on fantail 7-4-1954
in Durbin, S. Africa, near
where USS Strong sank!!
Left-to-right: Procopio Lucero,
Frank York,Pat Carr, Dave Stagnone,
J.K. Alexander,
Bill Uelen (Pointing the finger)!!